http://crystalcomparisons.com/act12/
This episode has a total of 56 changes: 55 stills, 1 motion.
Usagi's reaction movement was altered…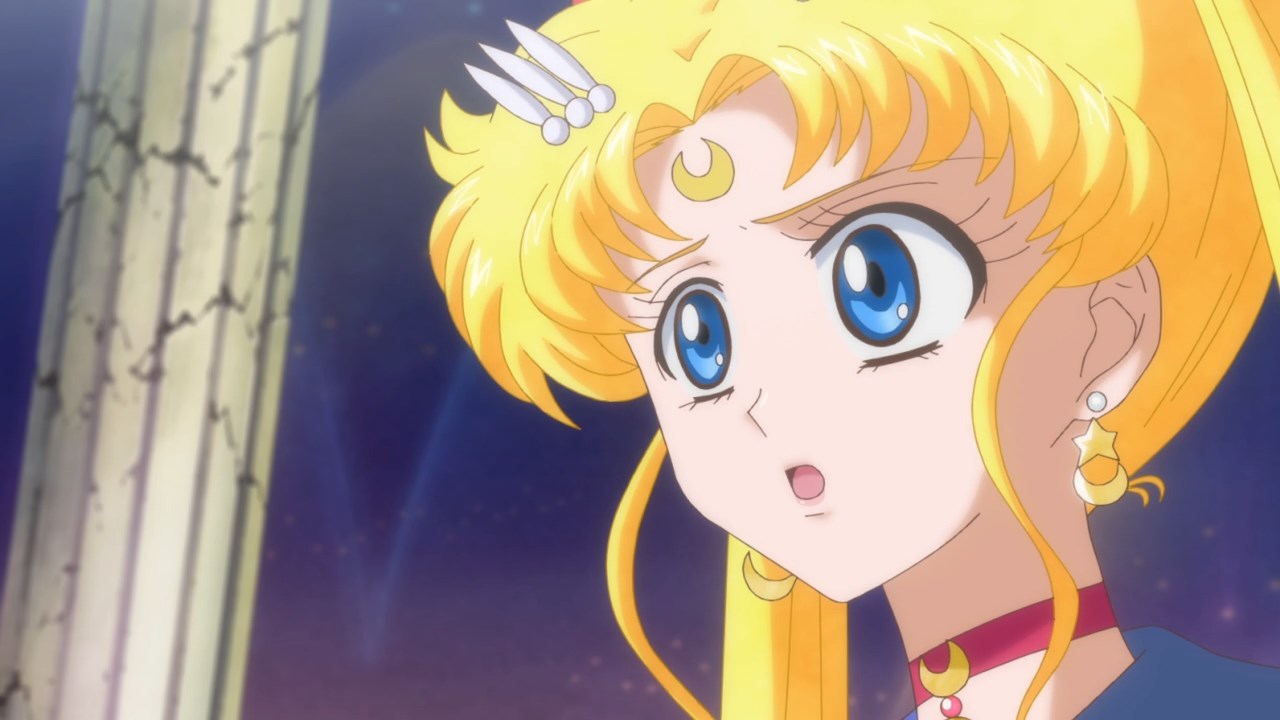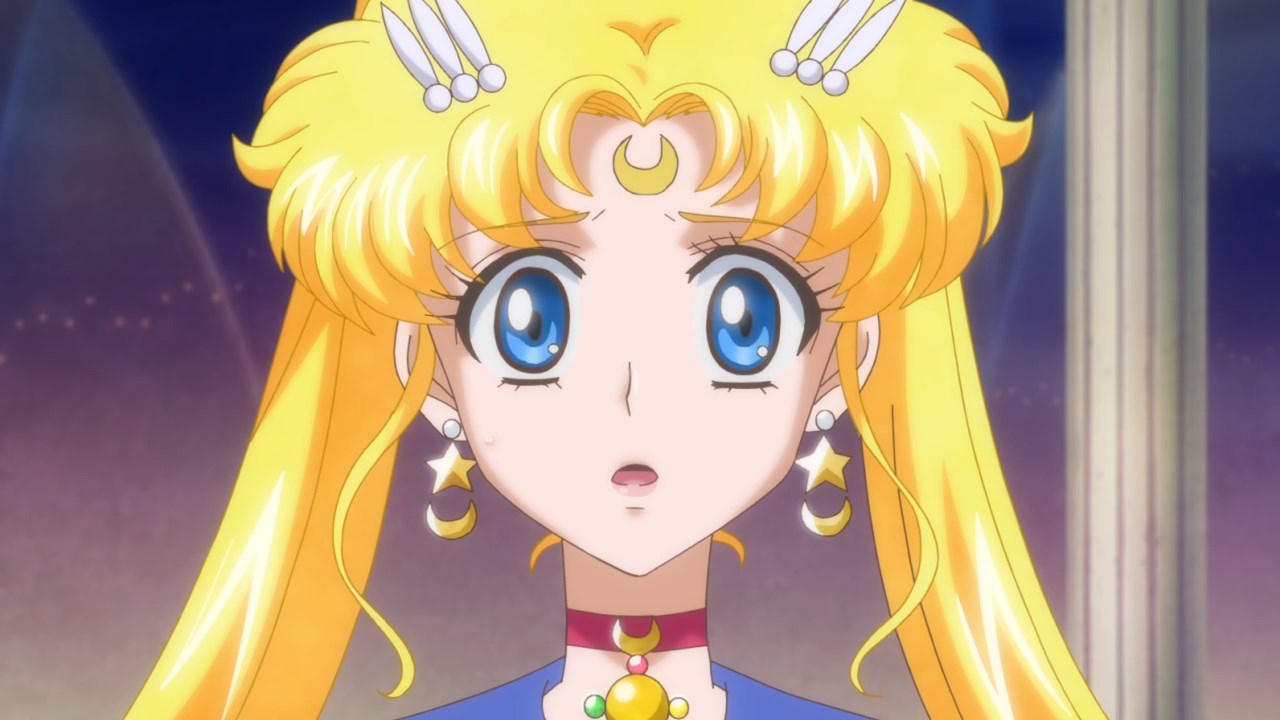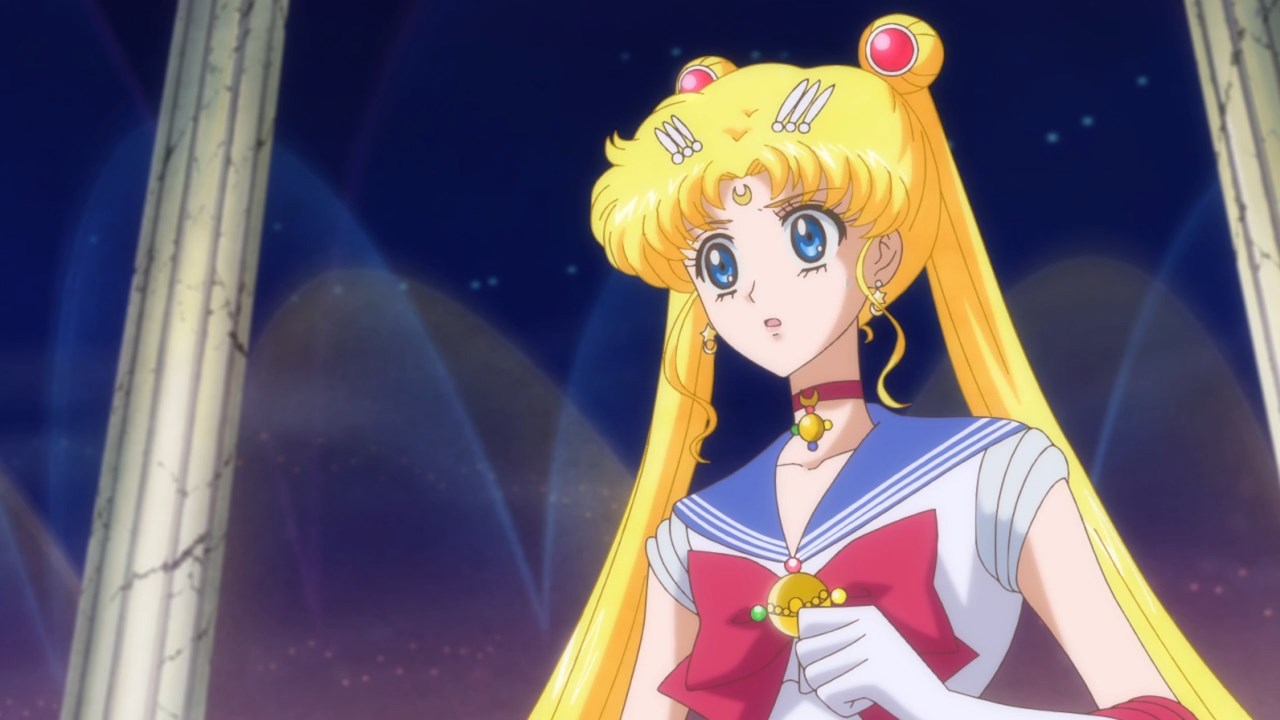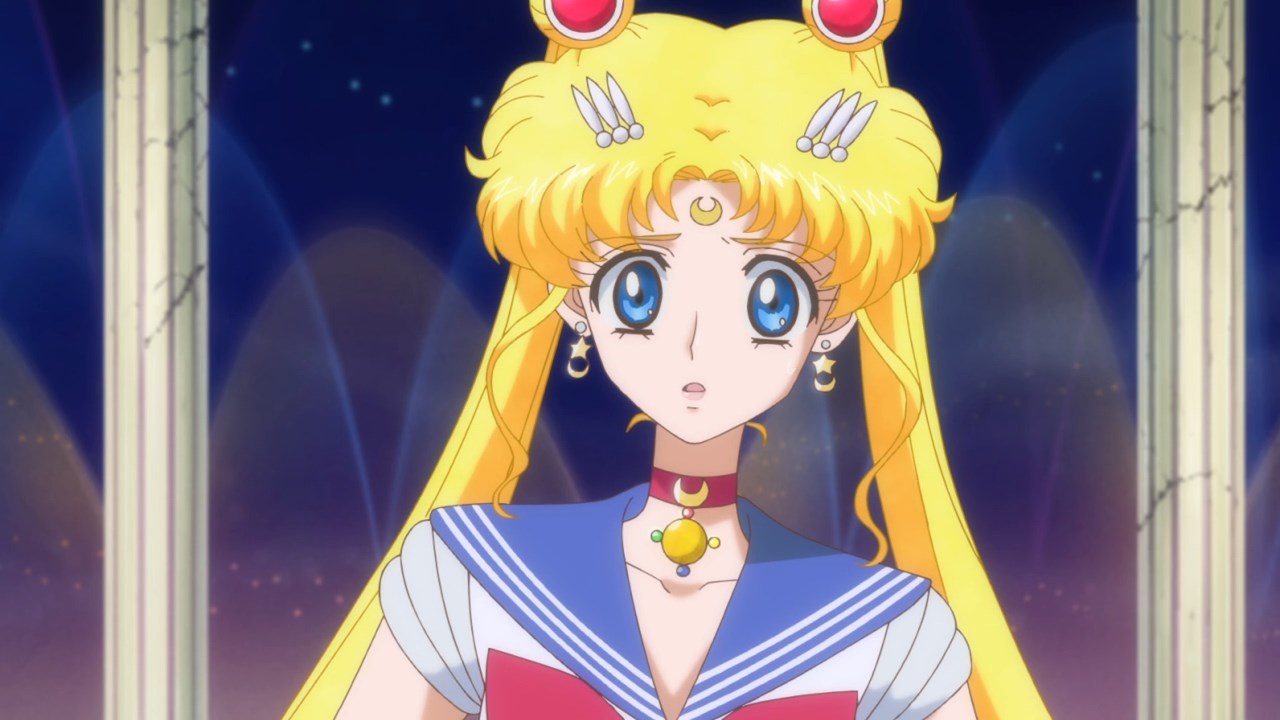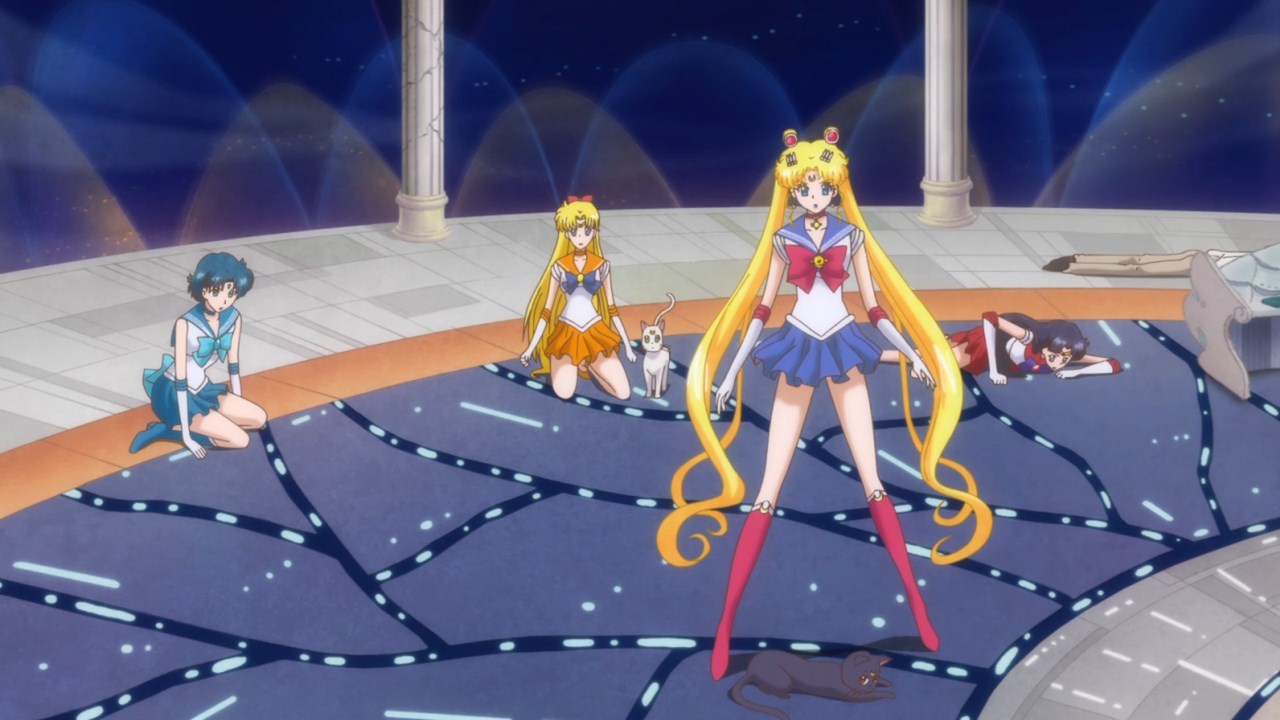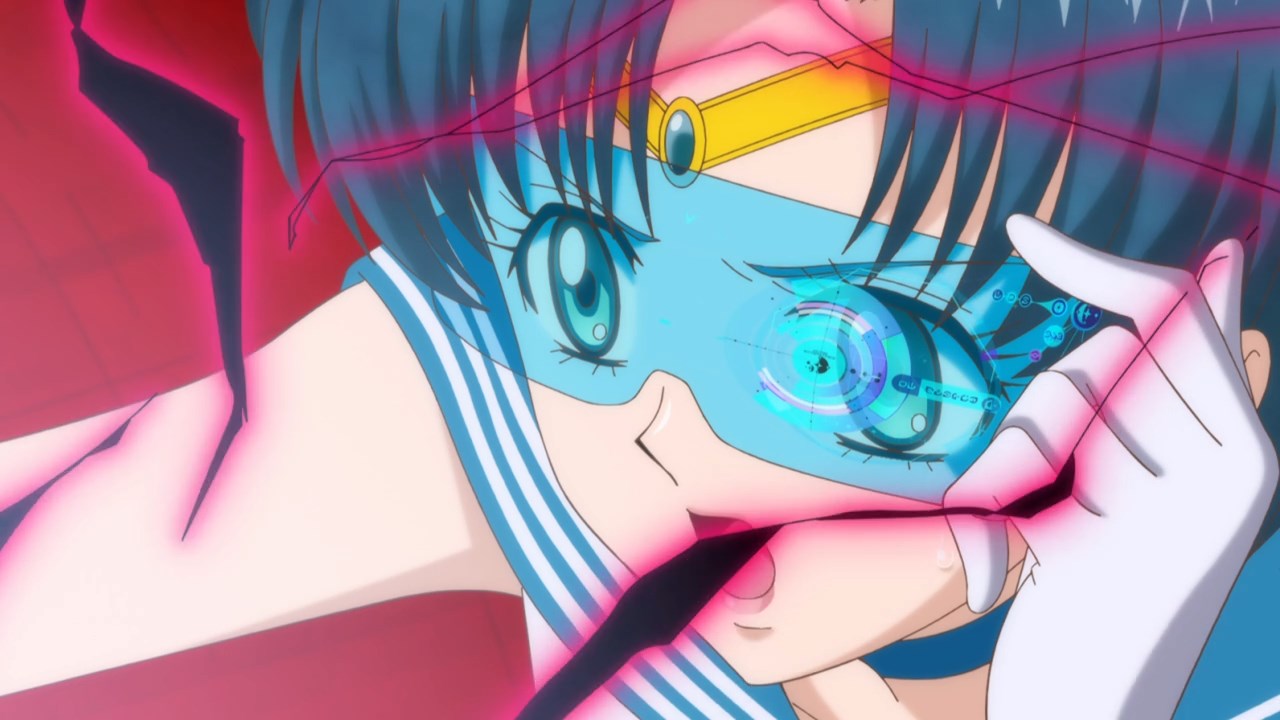 They changed this next one,  Mercury's Hyperspactial Sphere barrier, as they disappear from command center, so it's more Mercury's power than it looked like it was formed by Beryl.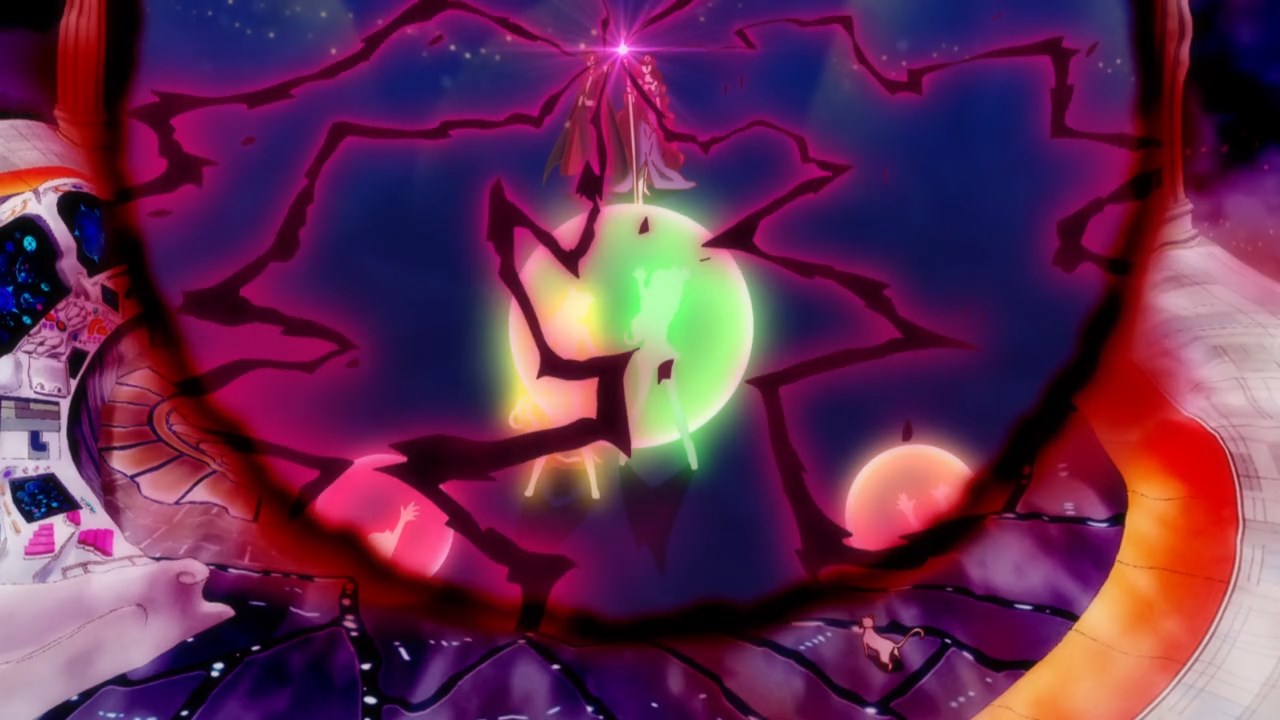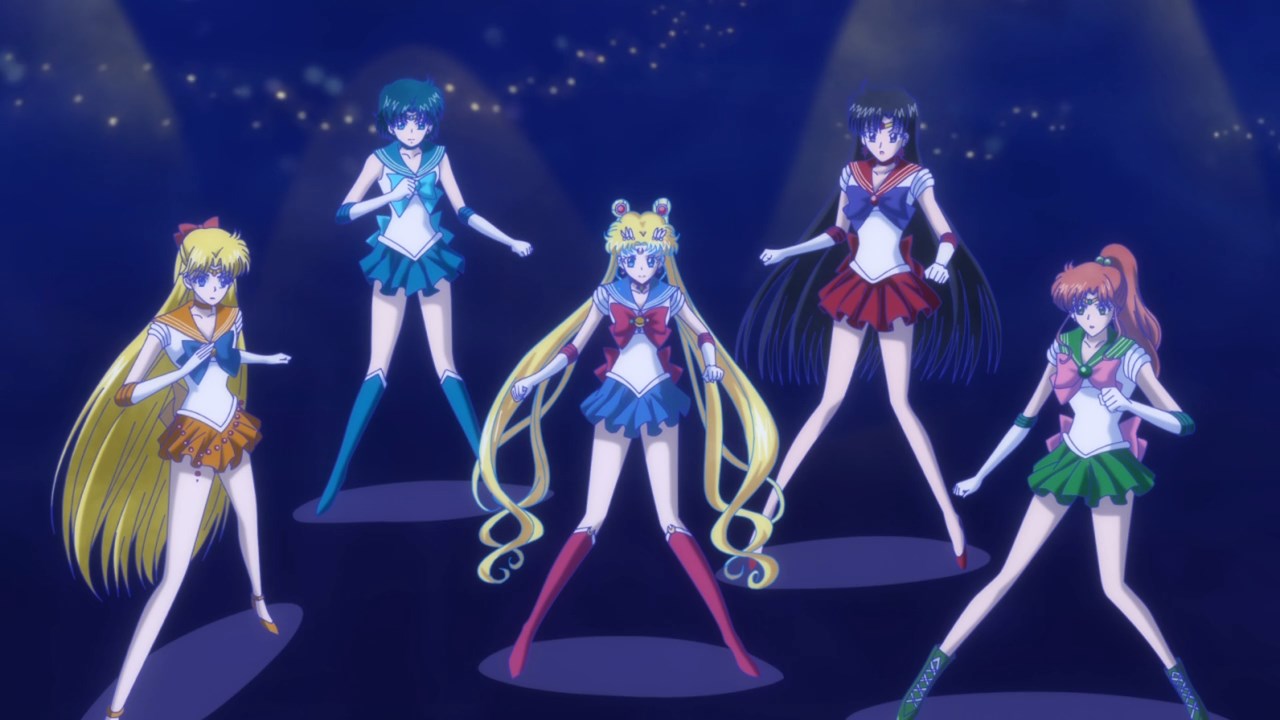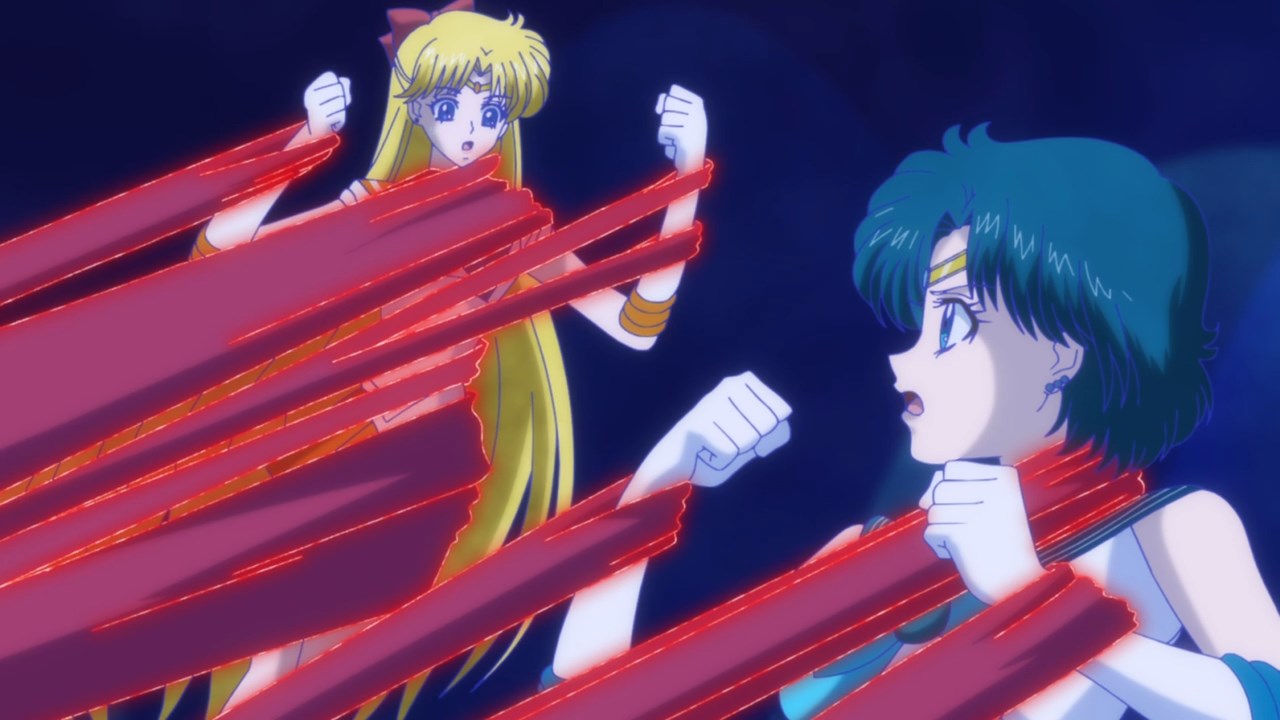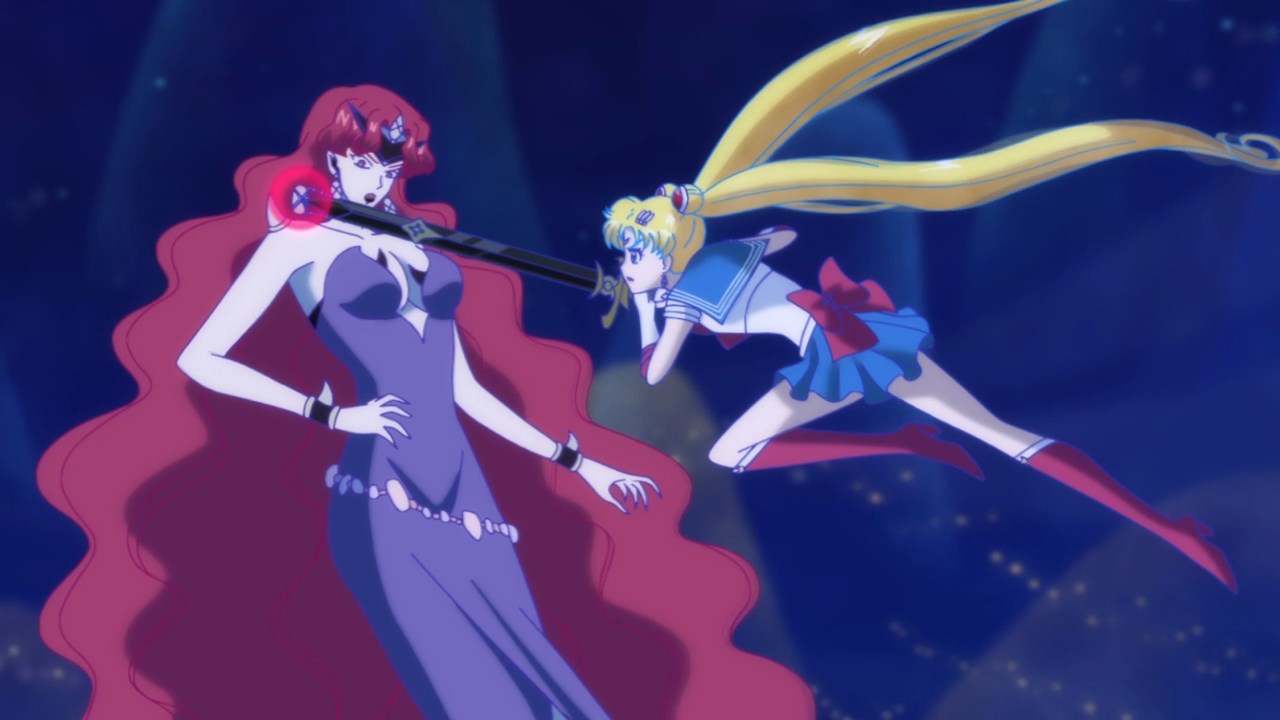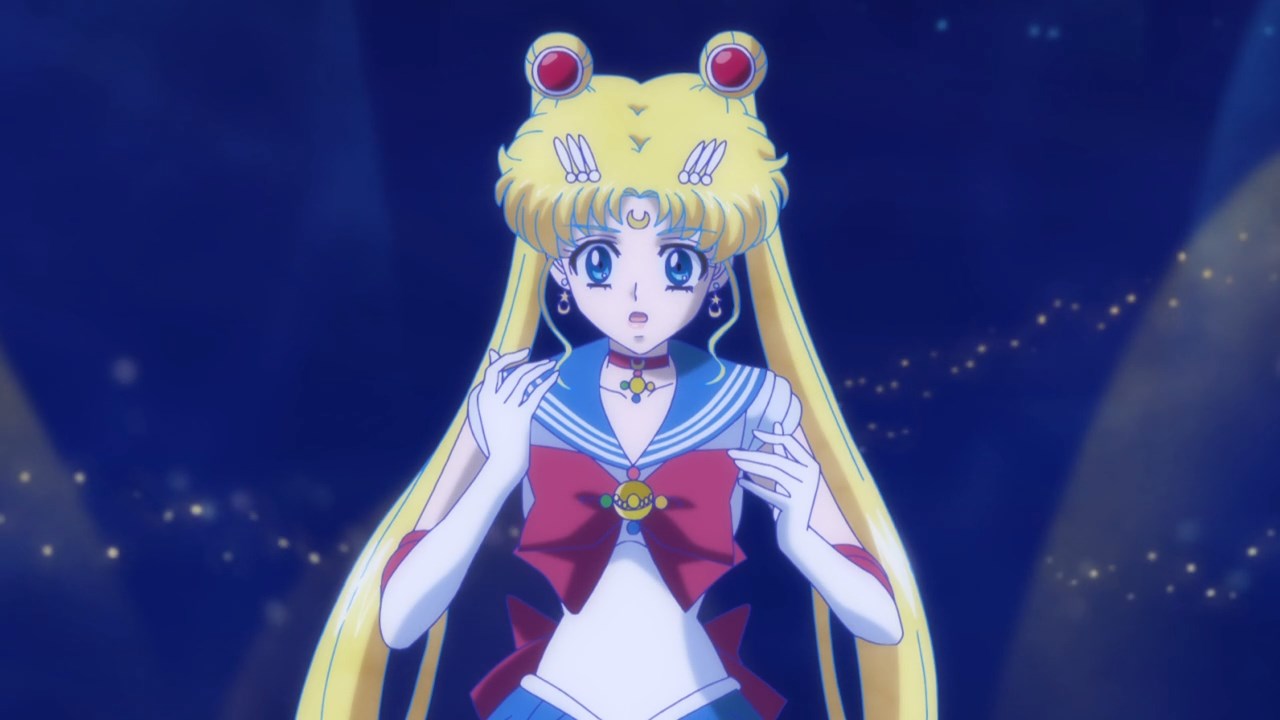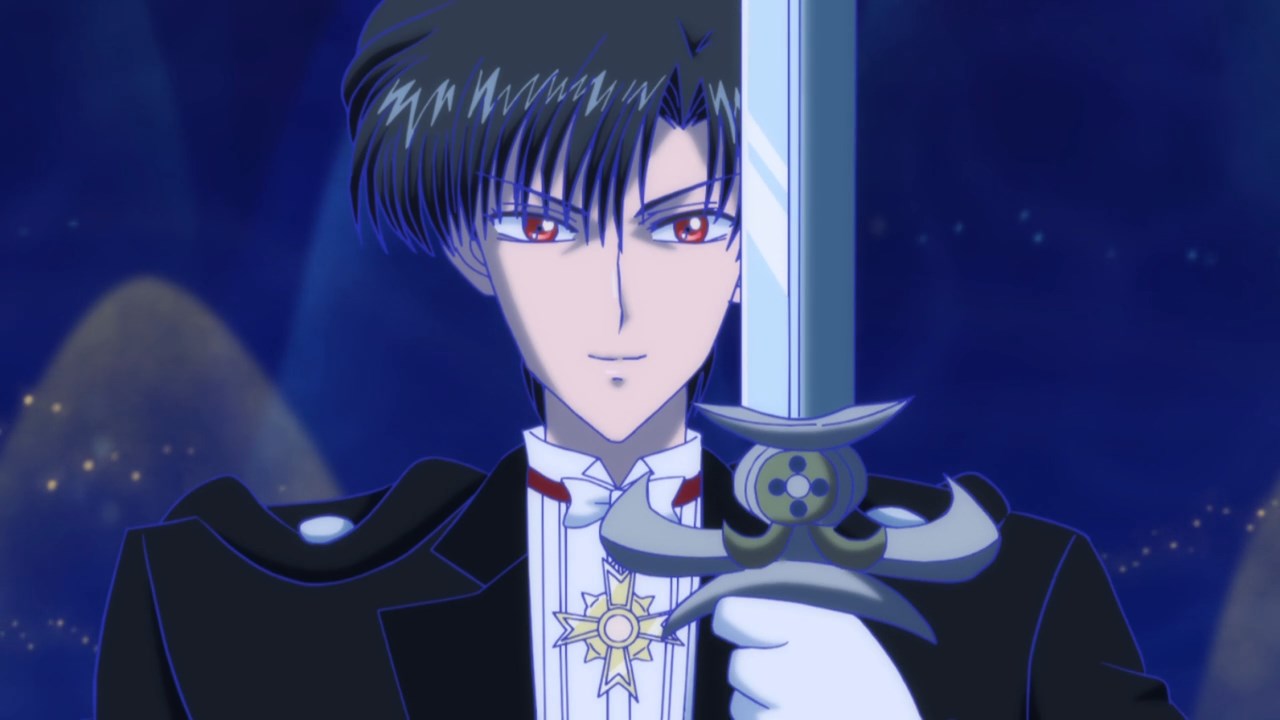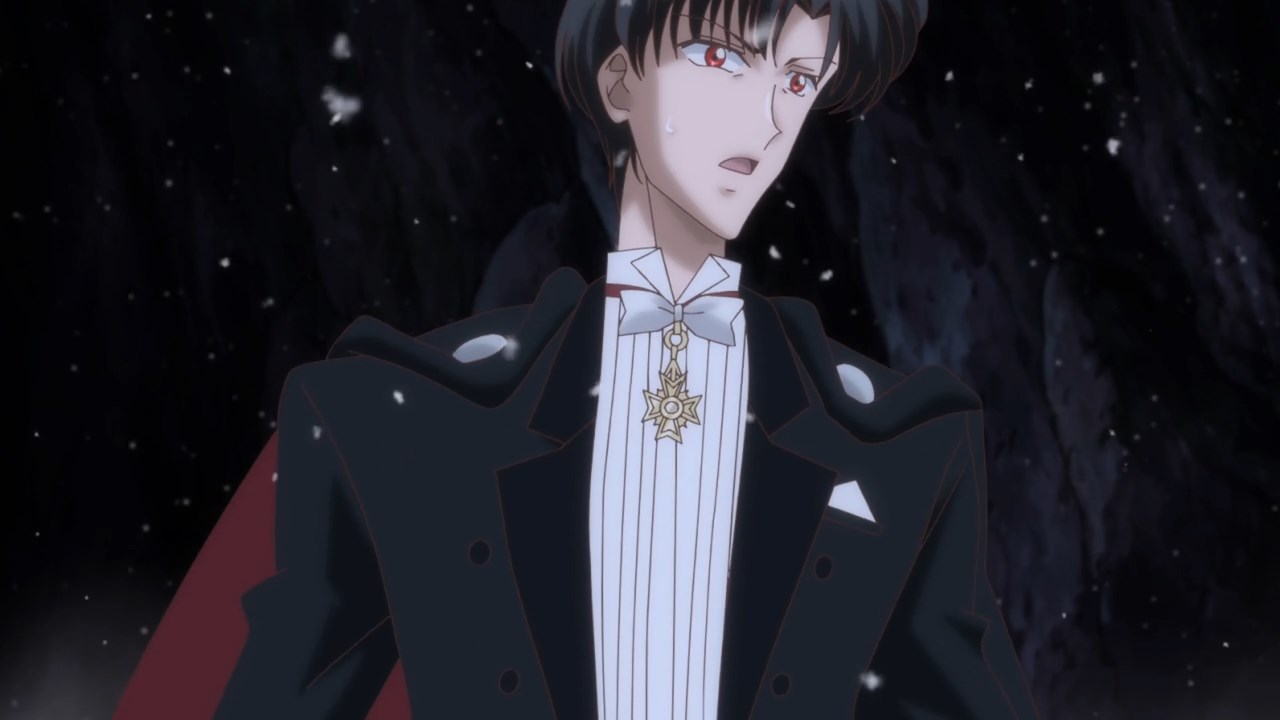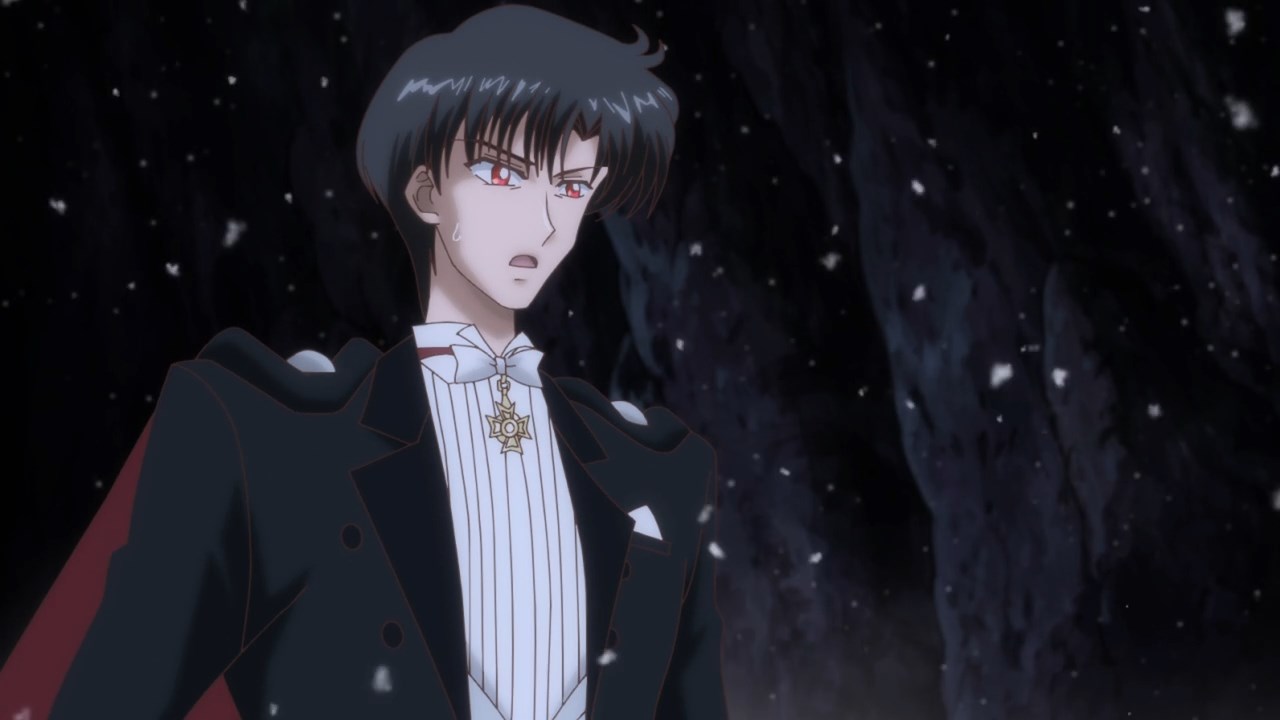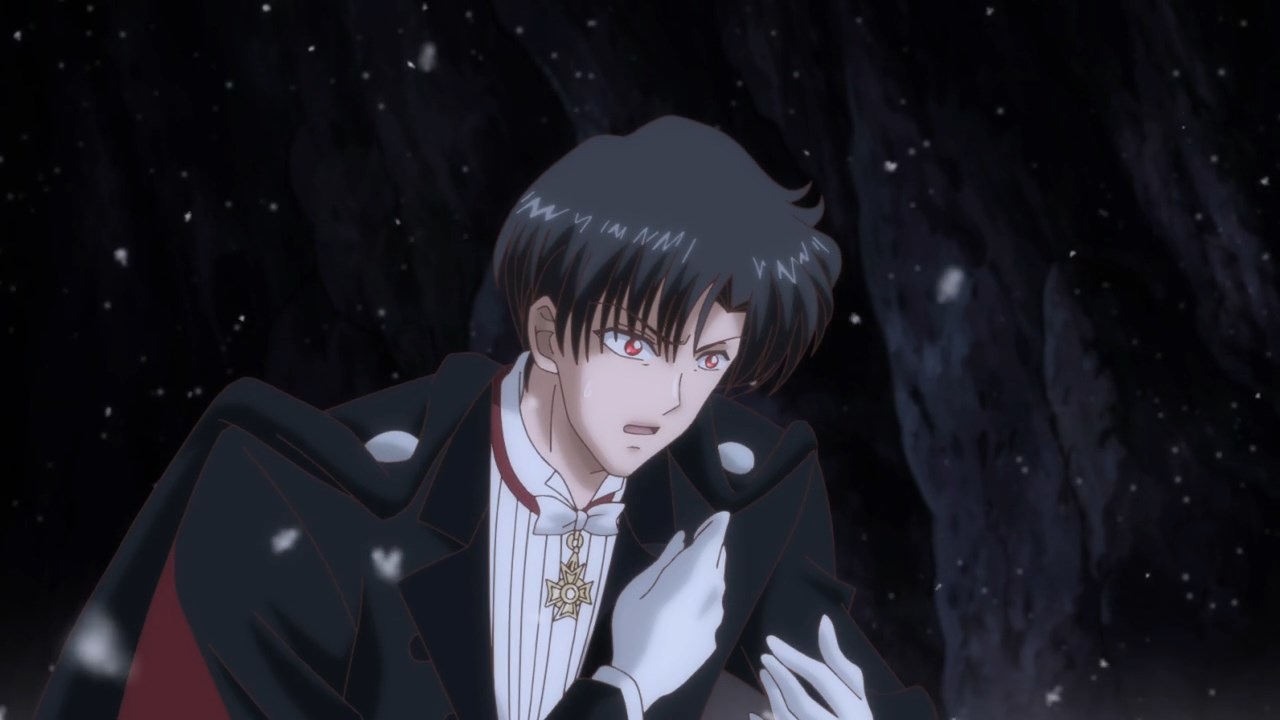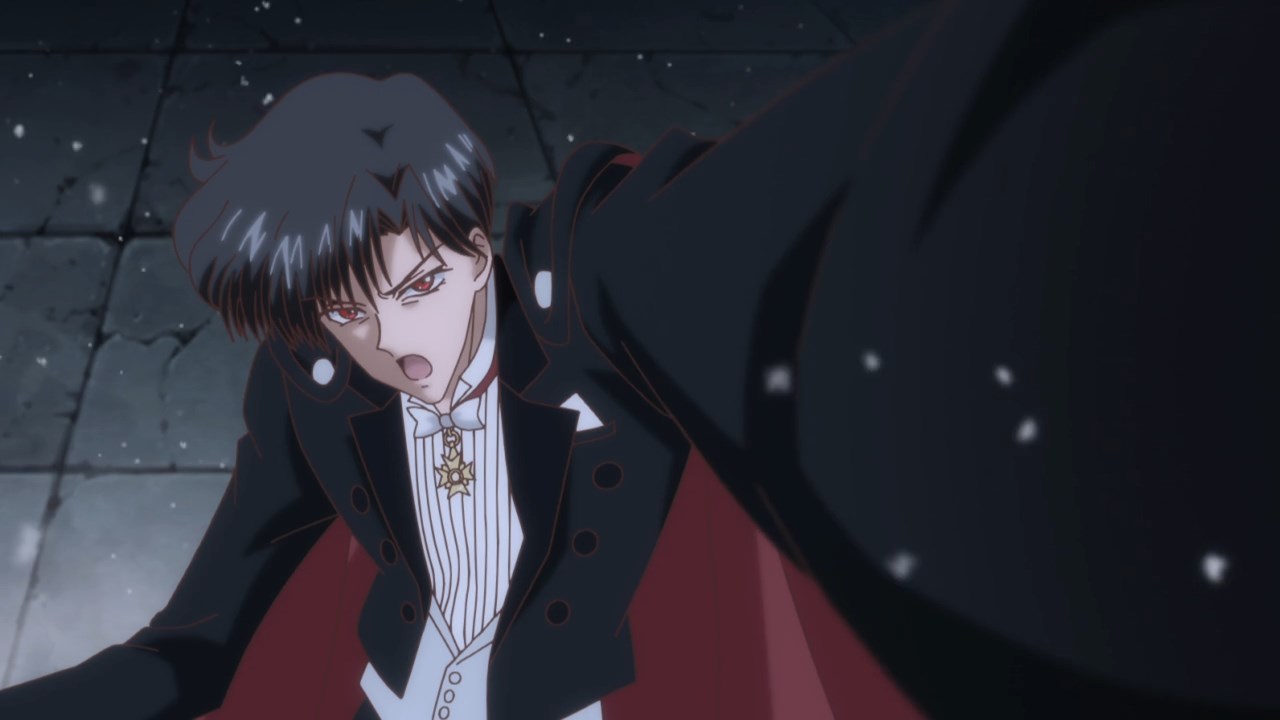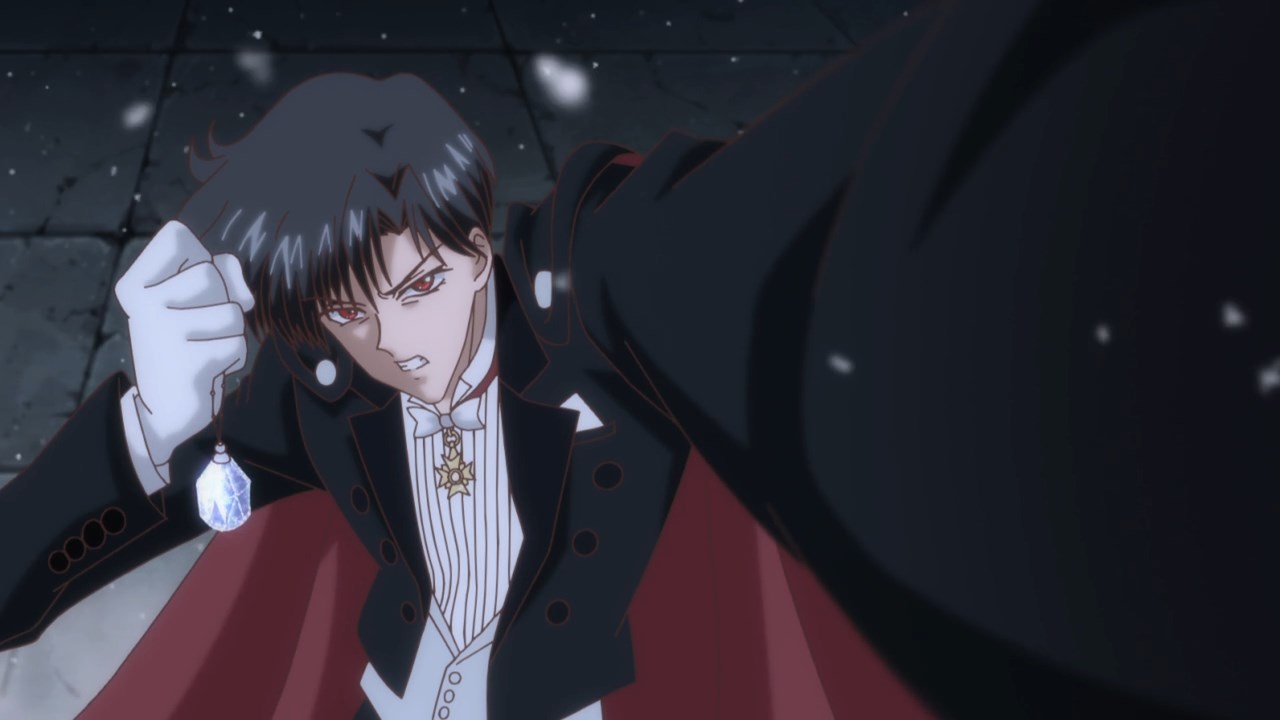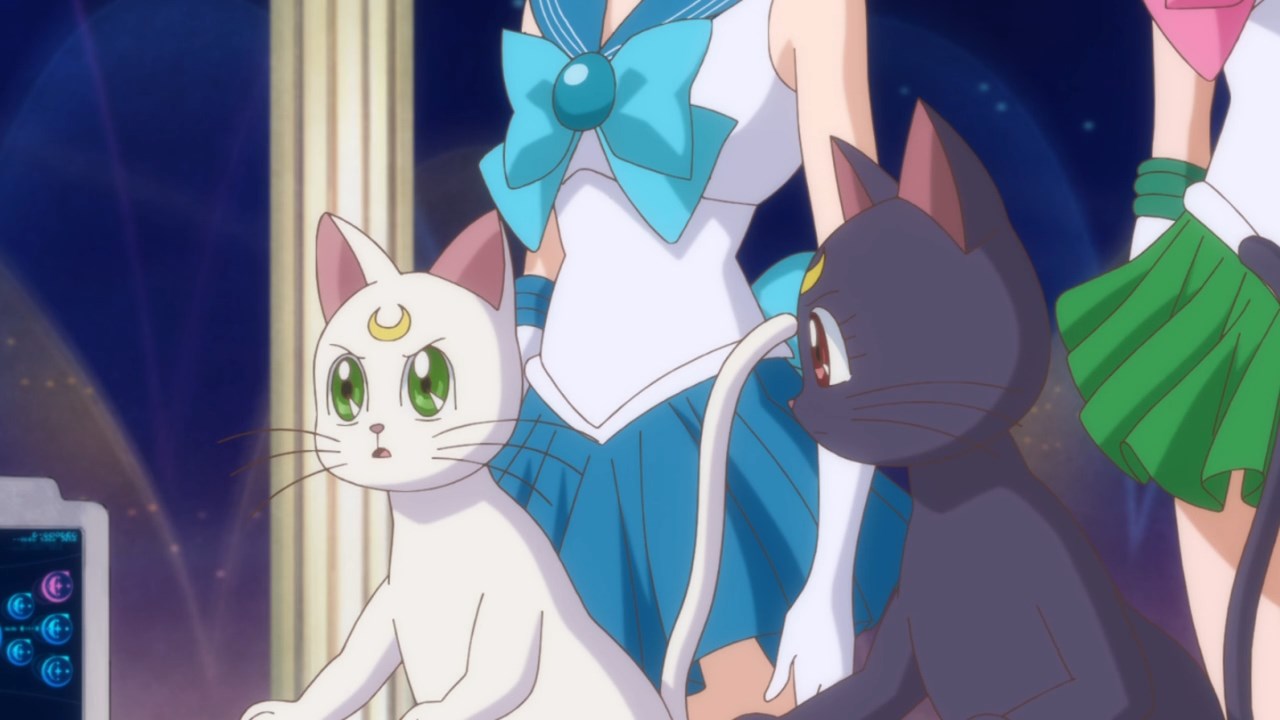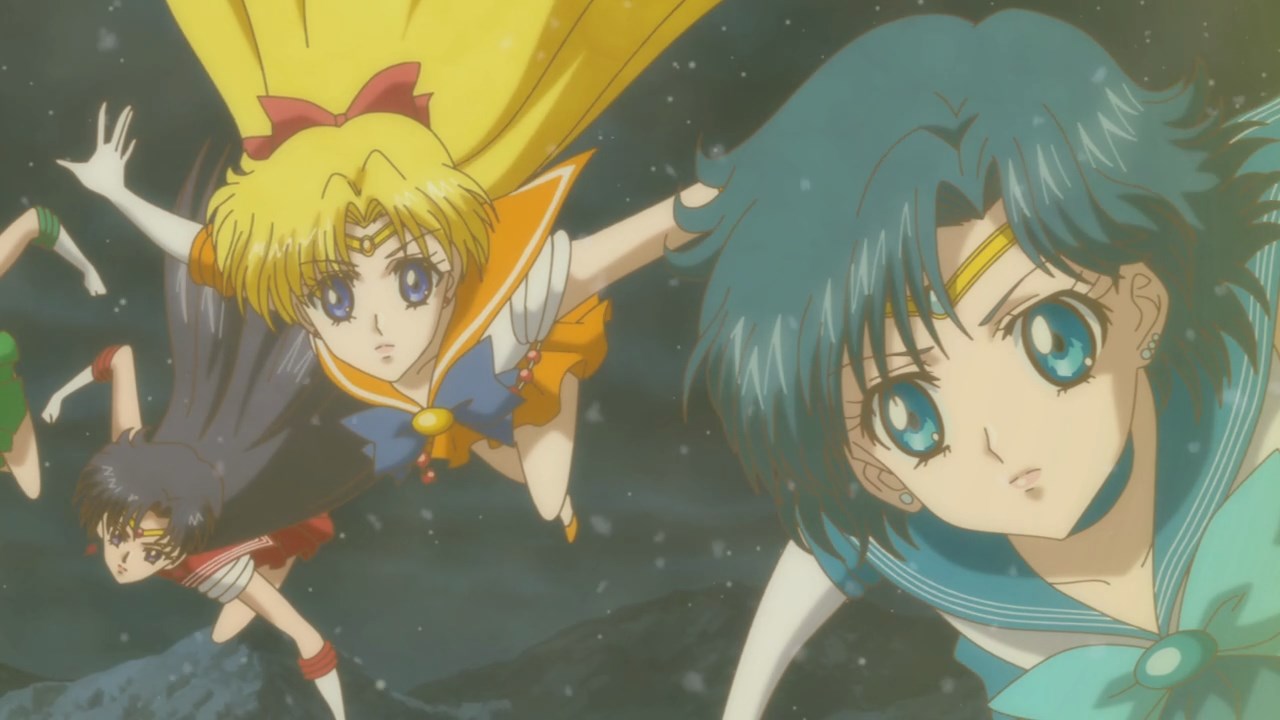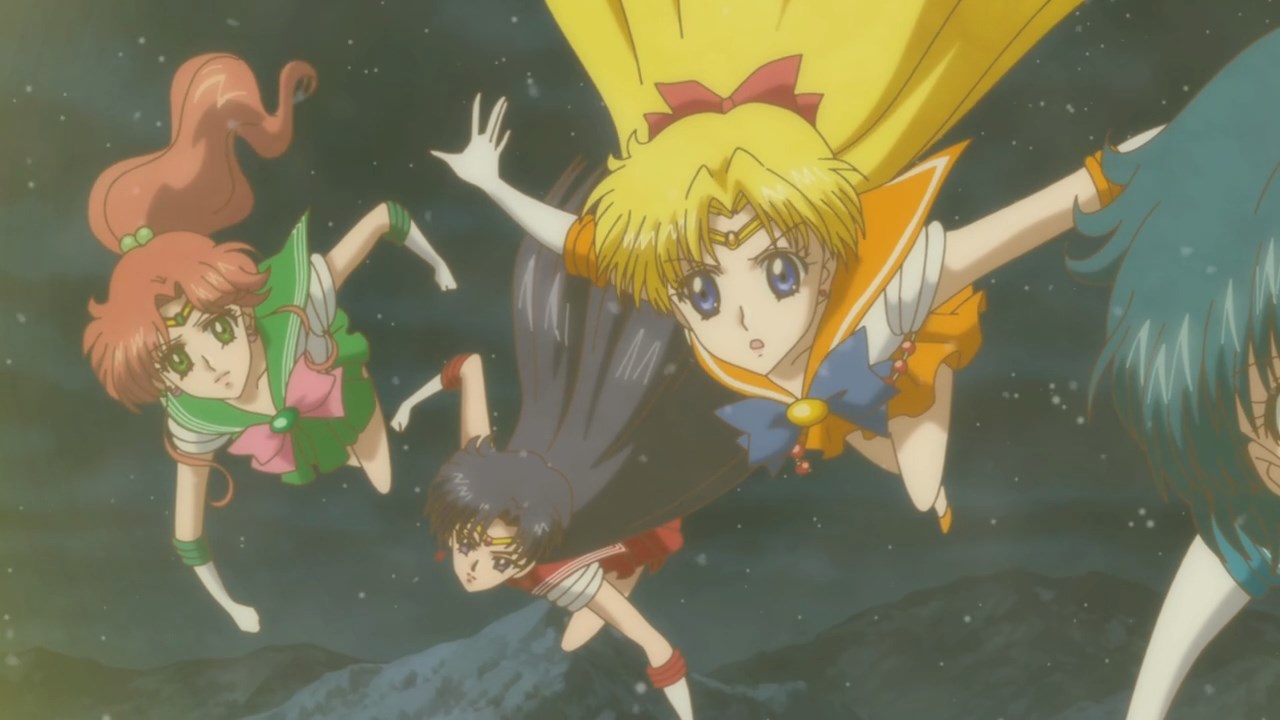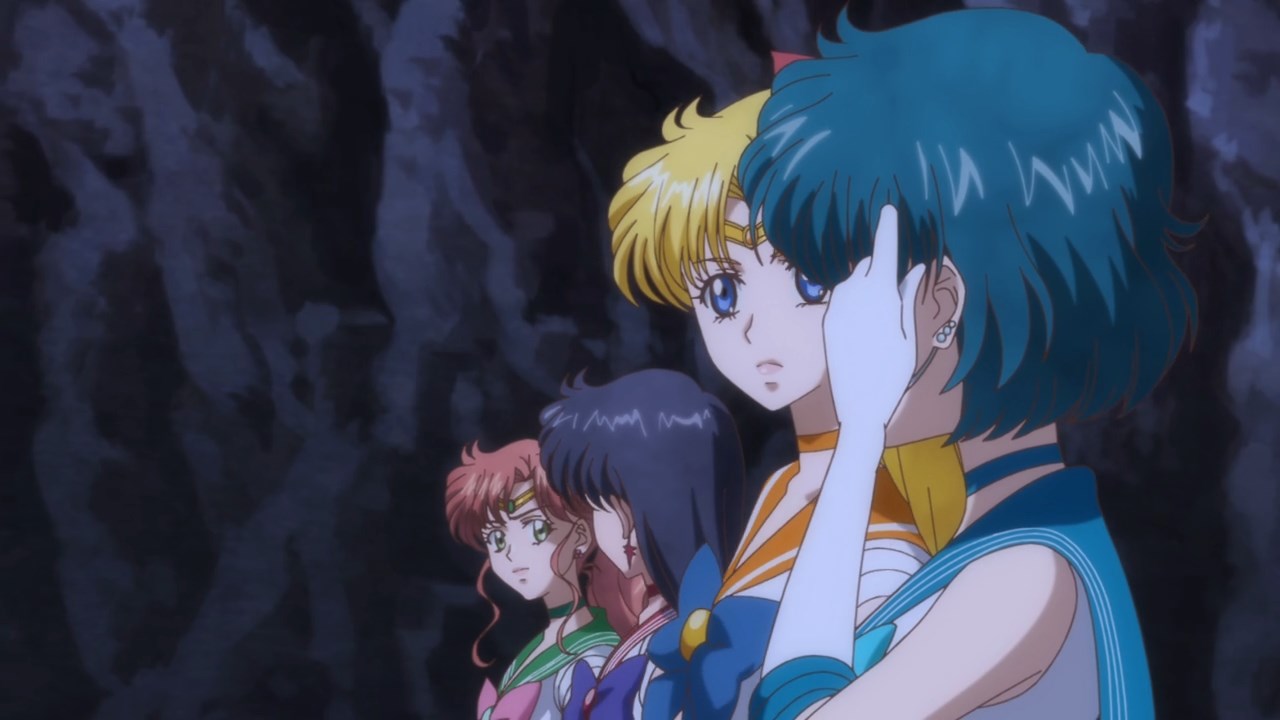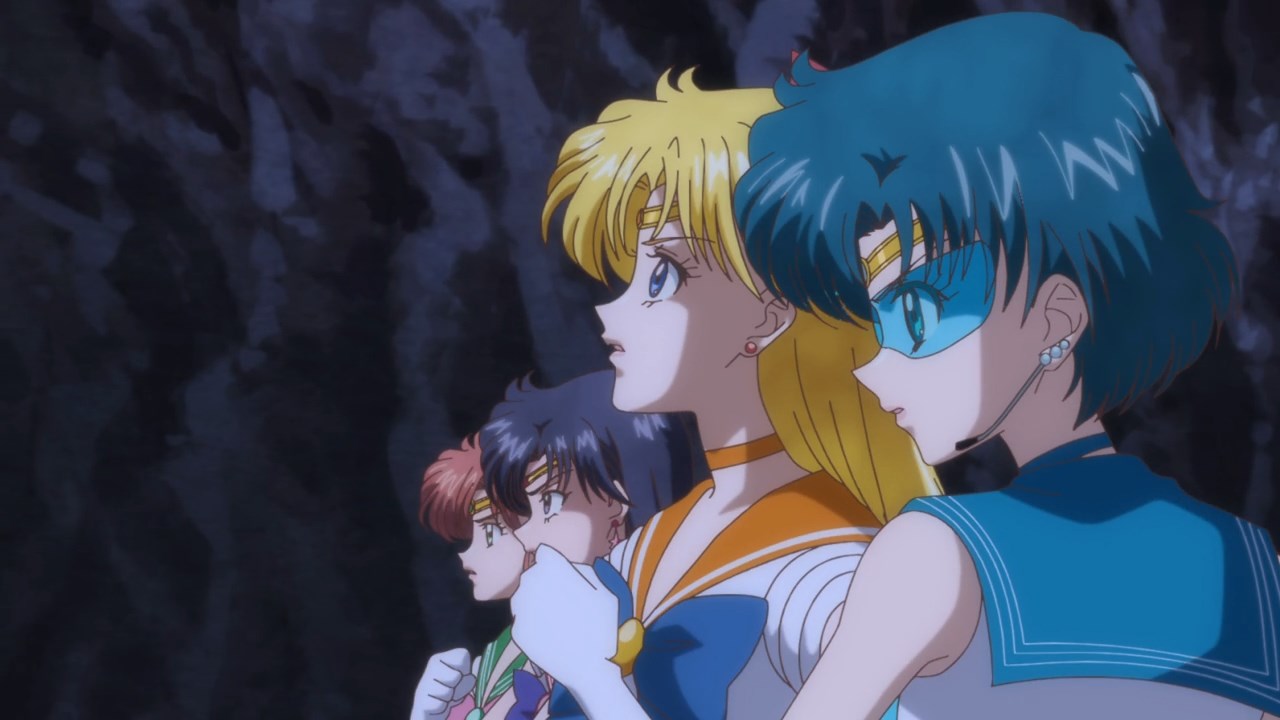 During Moon/Endymion's parts of the fight, some shots didn't show snow falling, in the ONA. The BluRay added the snow-falling part in.
But, take a look at this next 2 pics, as they forgot to color in part of Moon's Odango tail, on the right, near her bun. The BluRay version fixed that.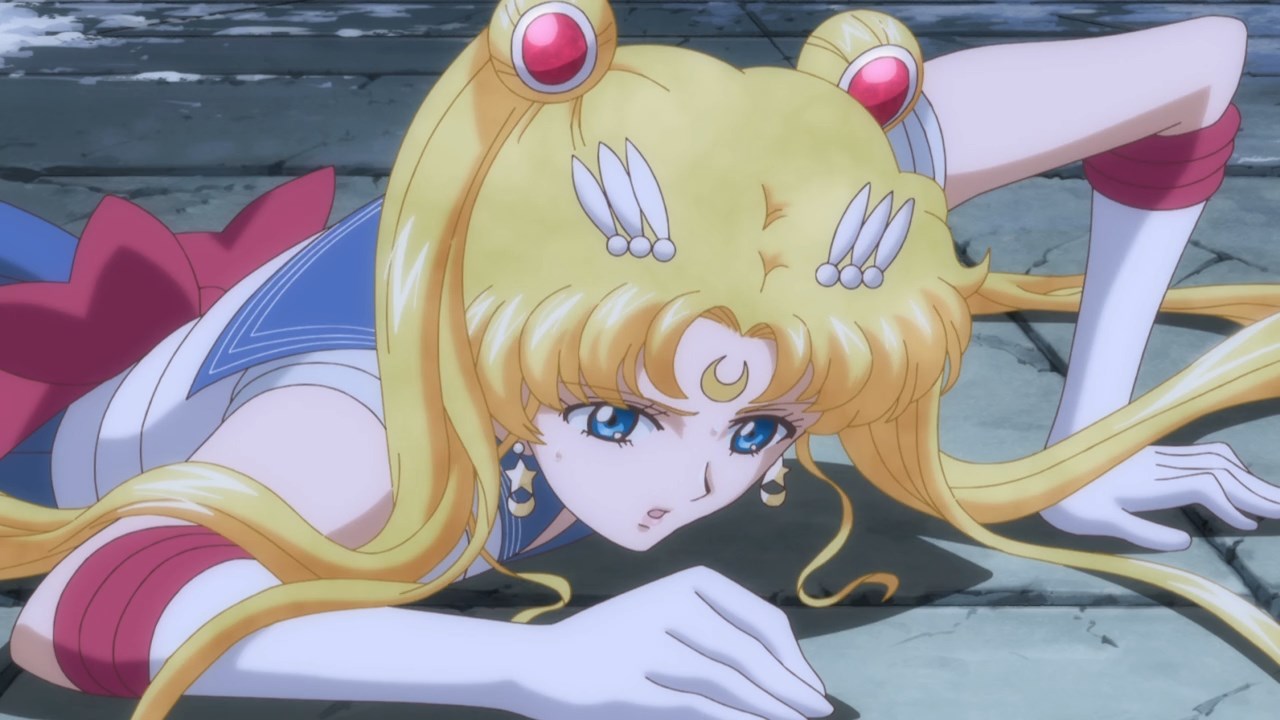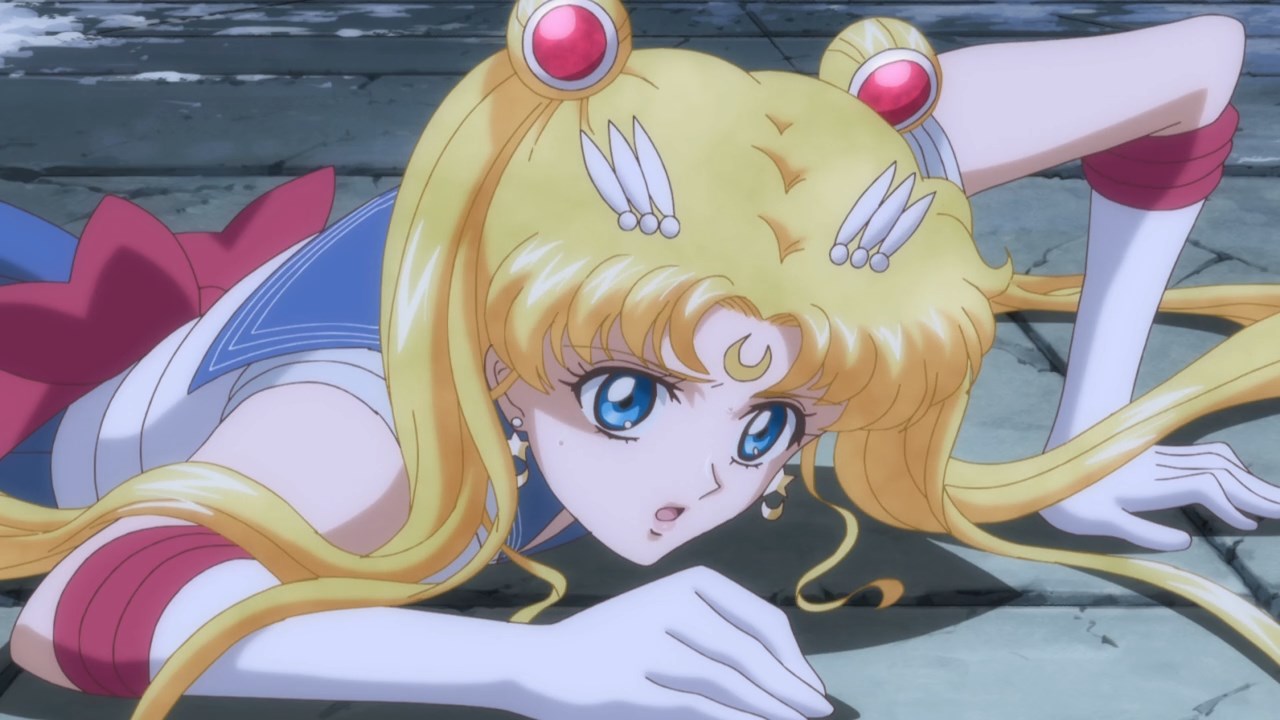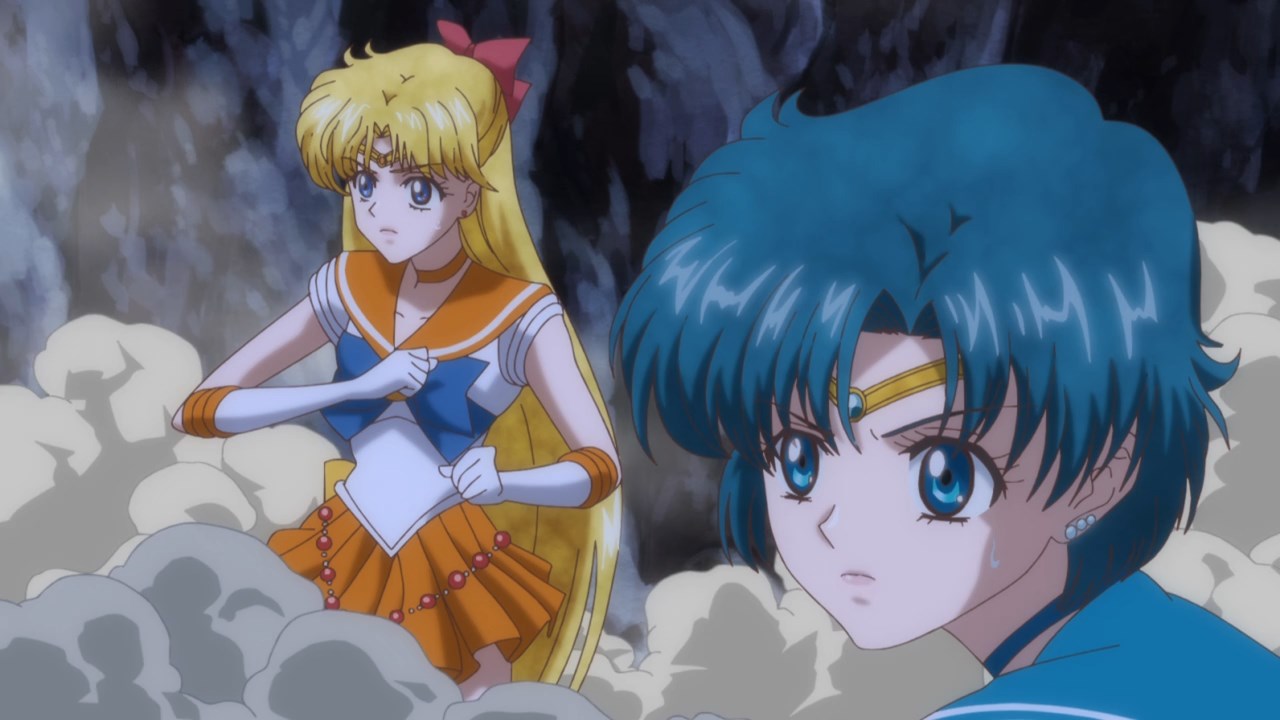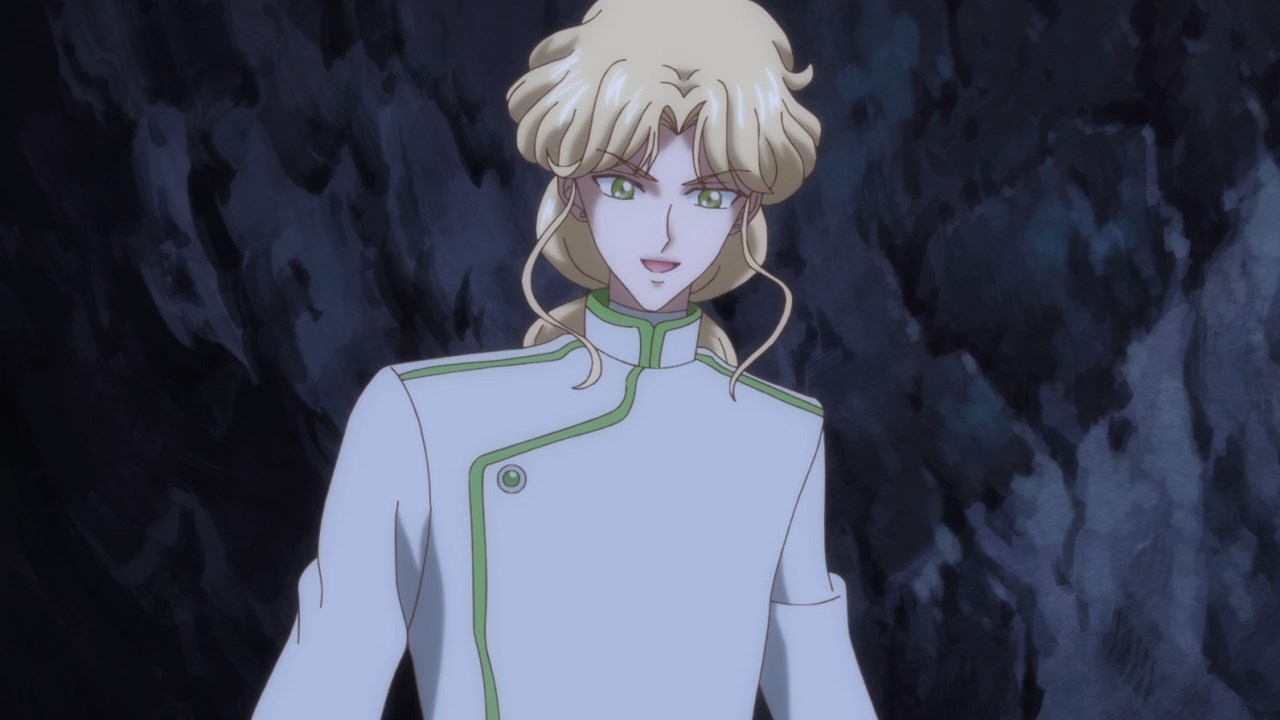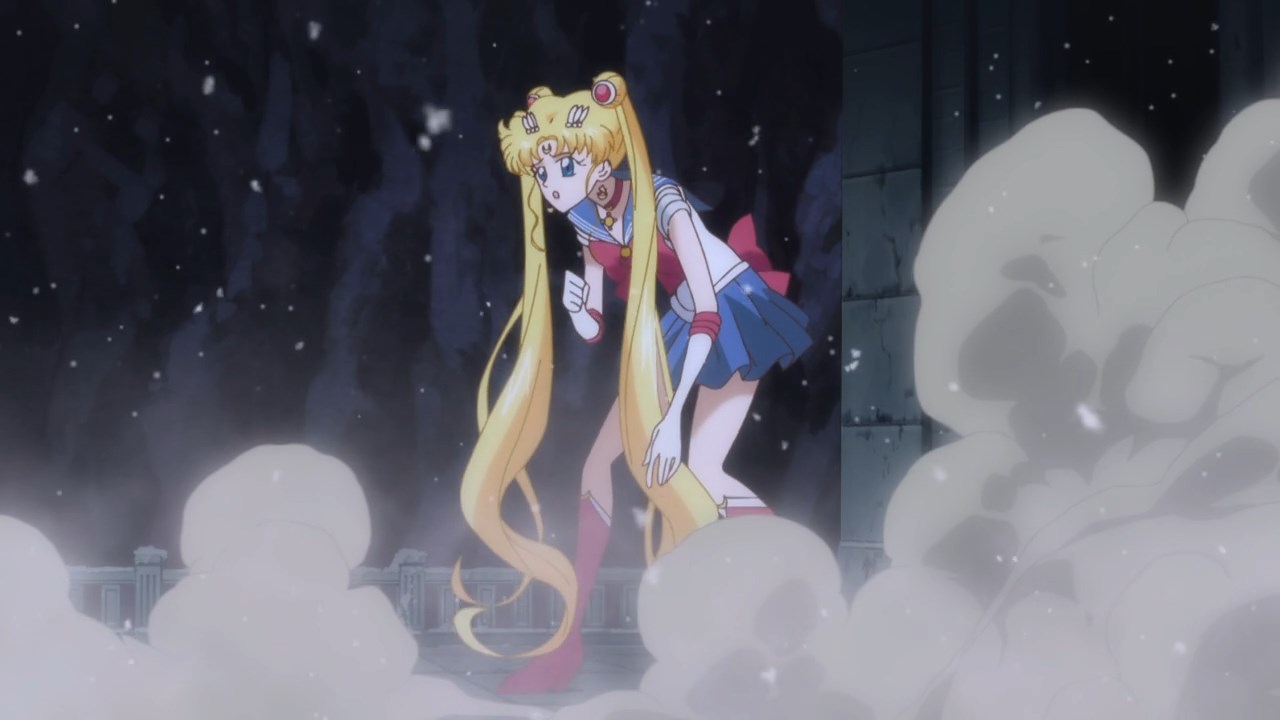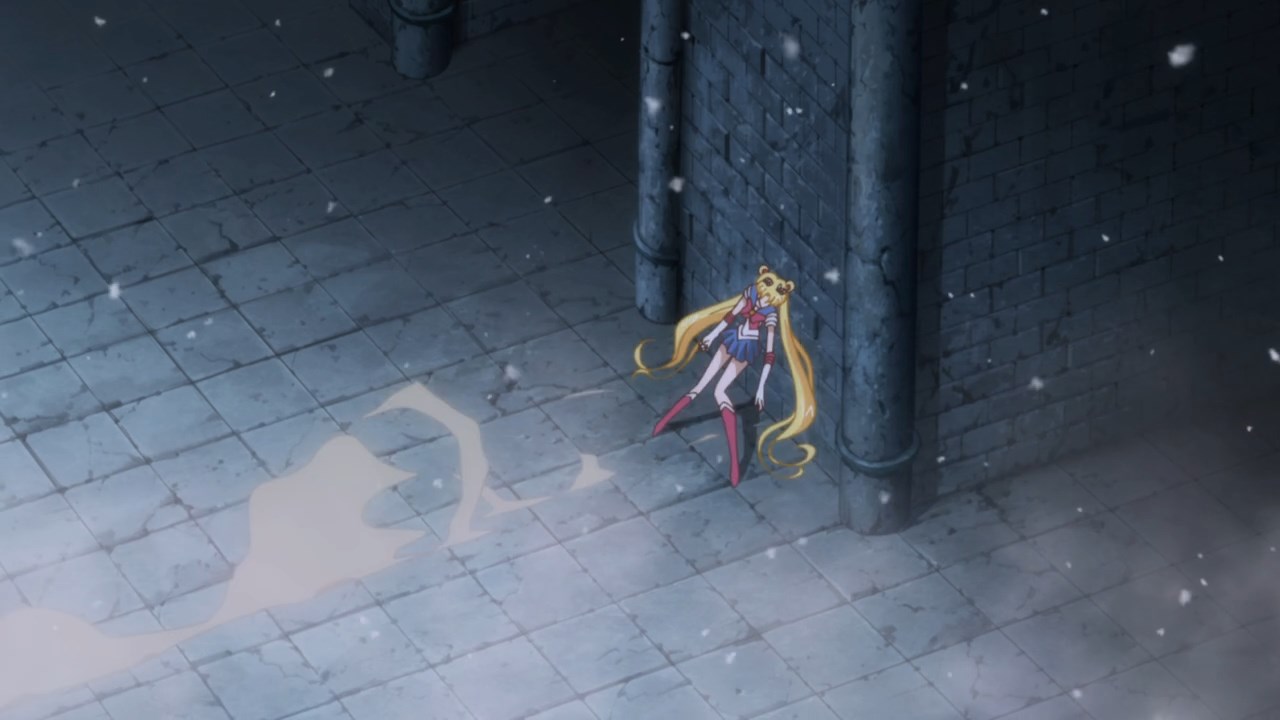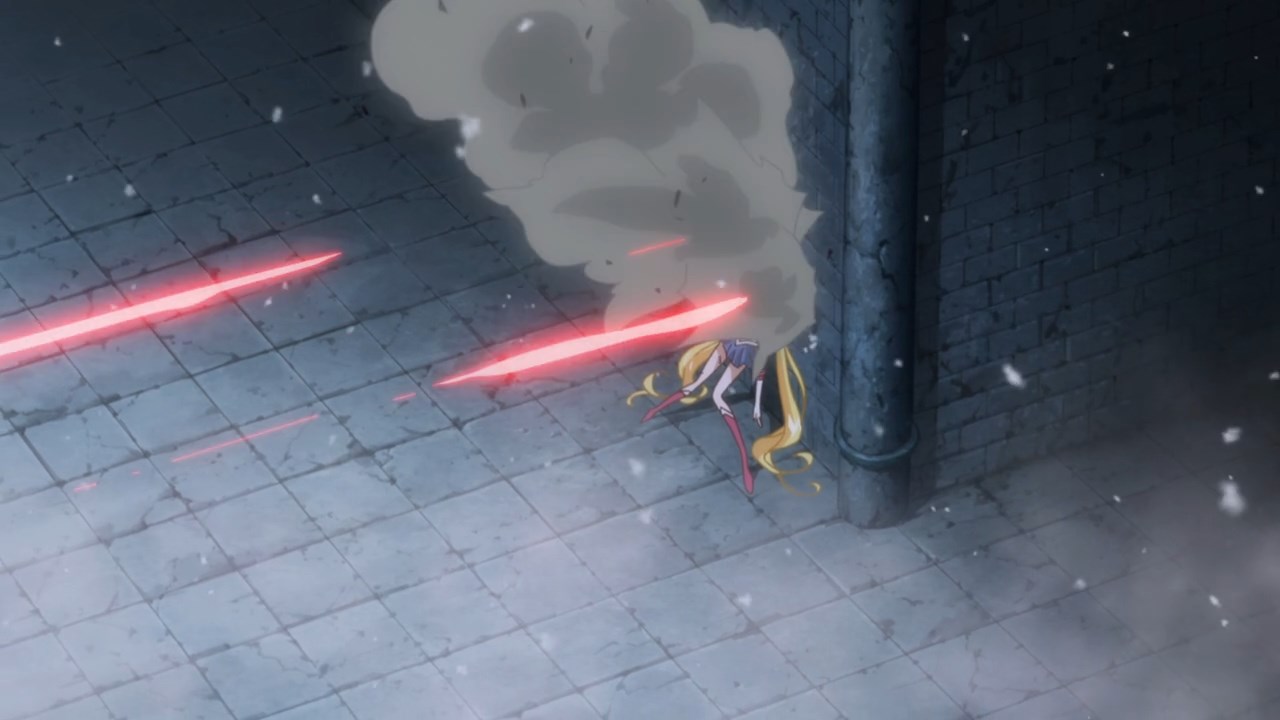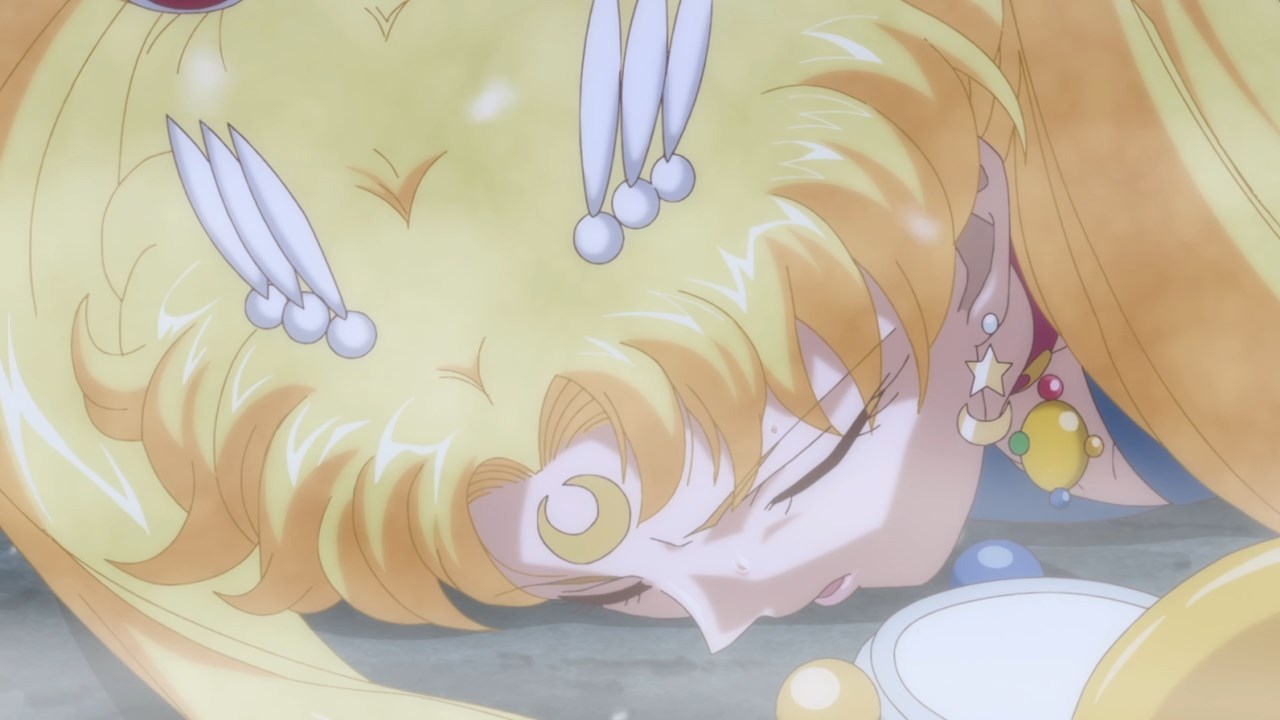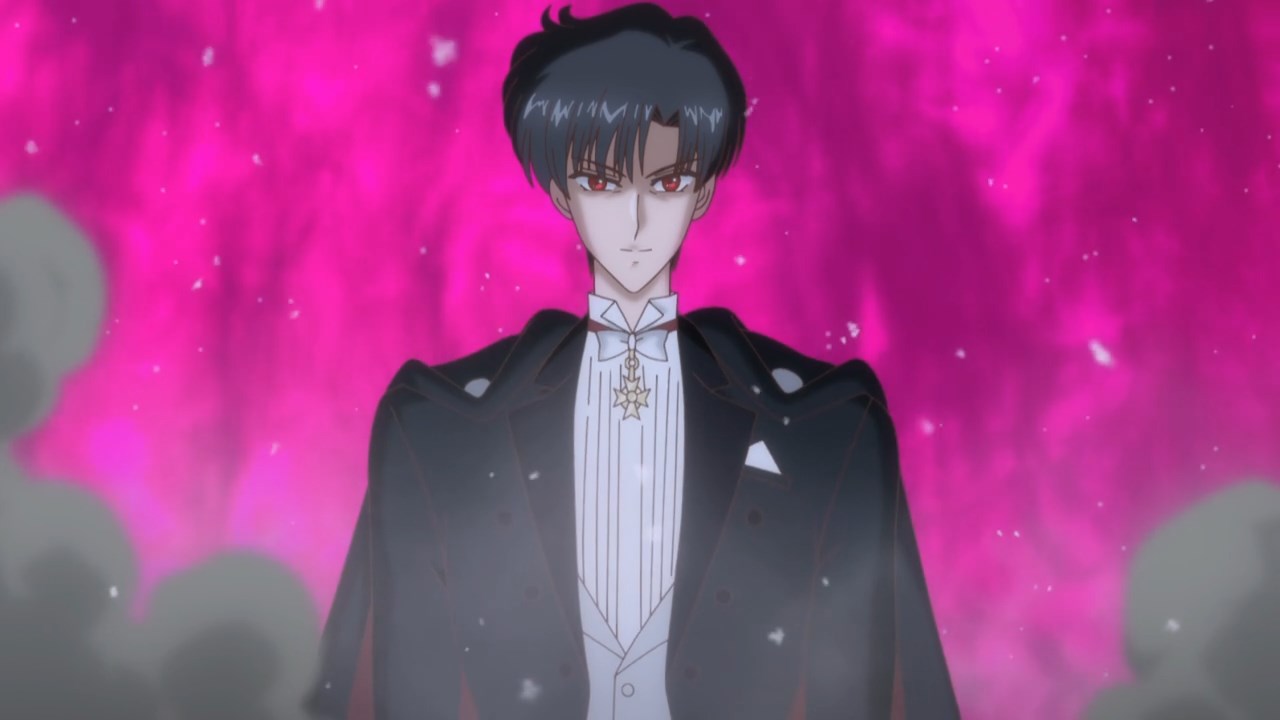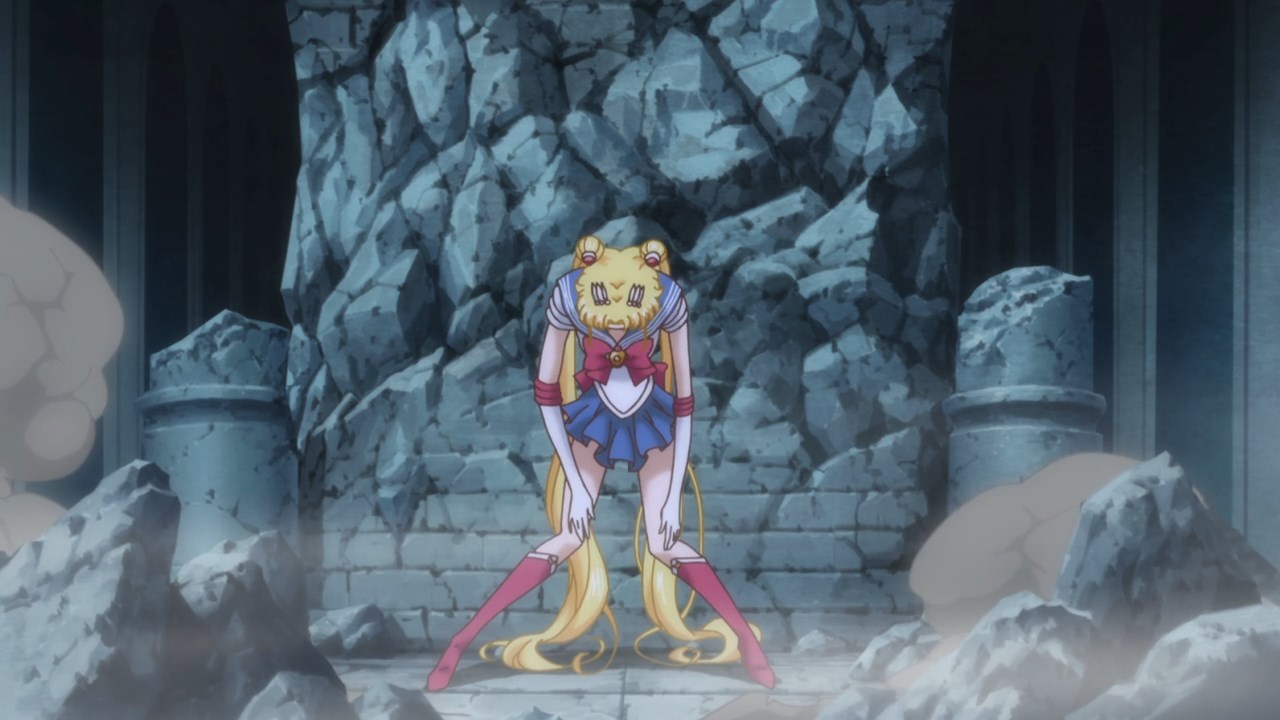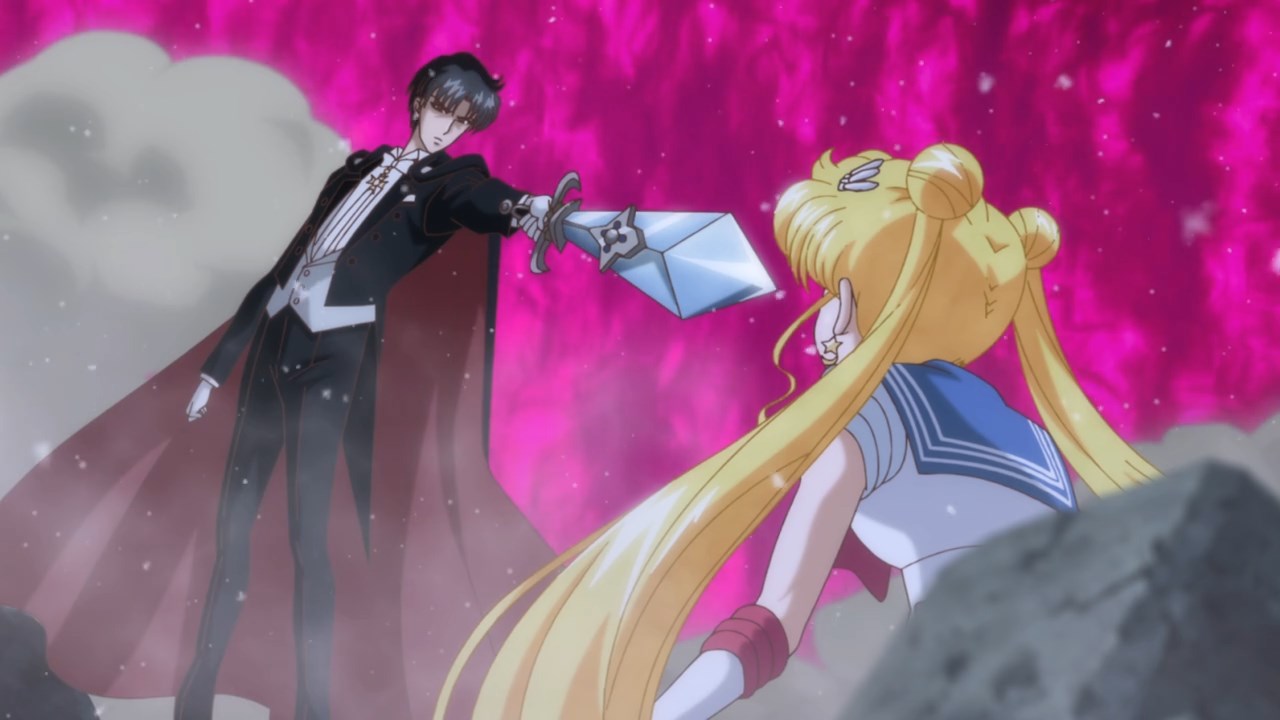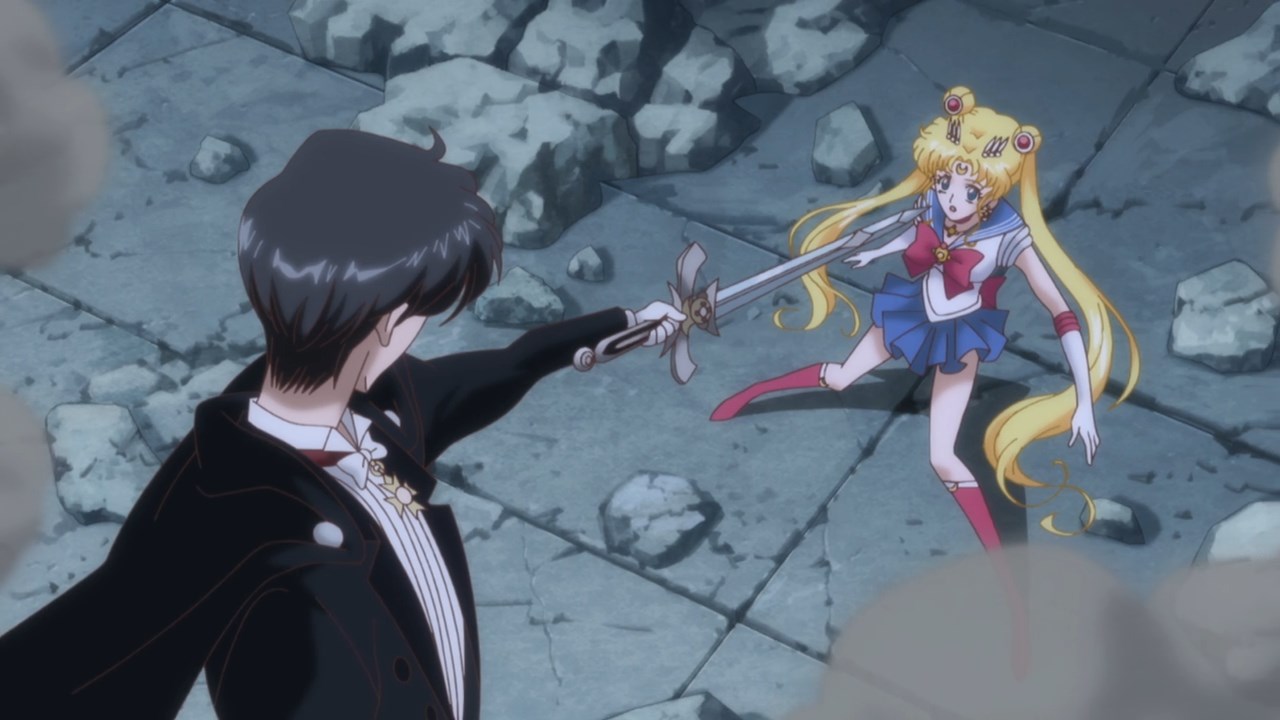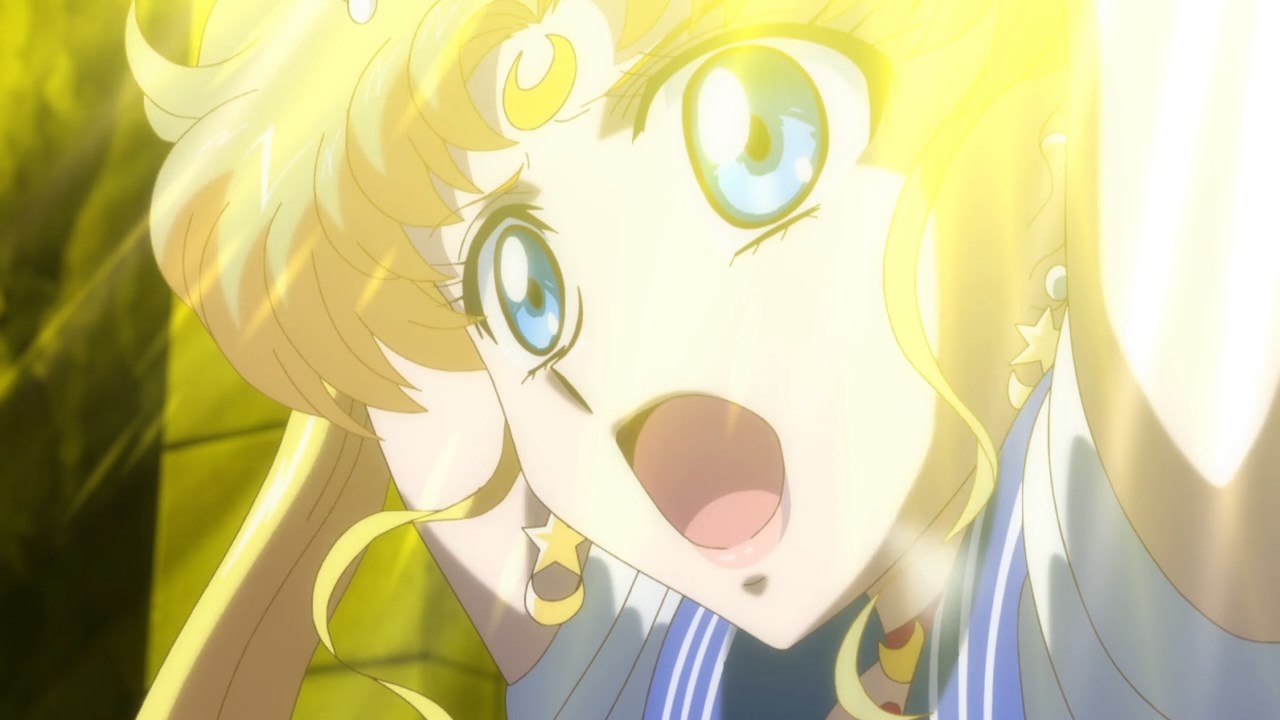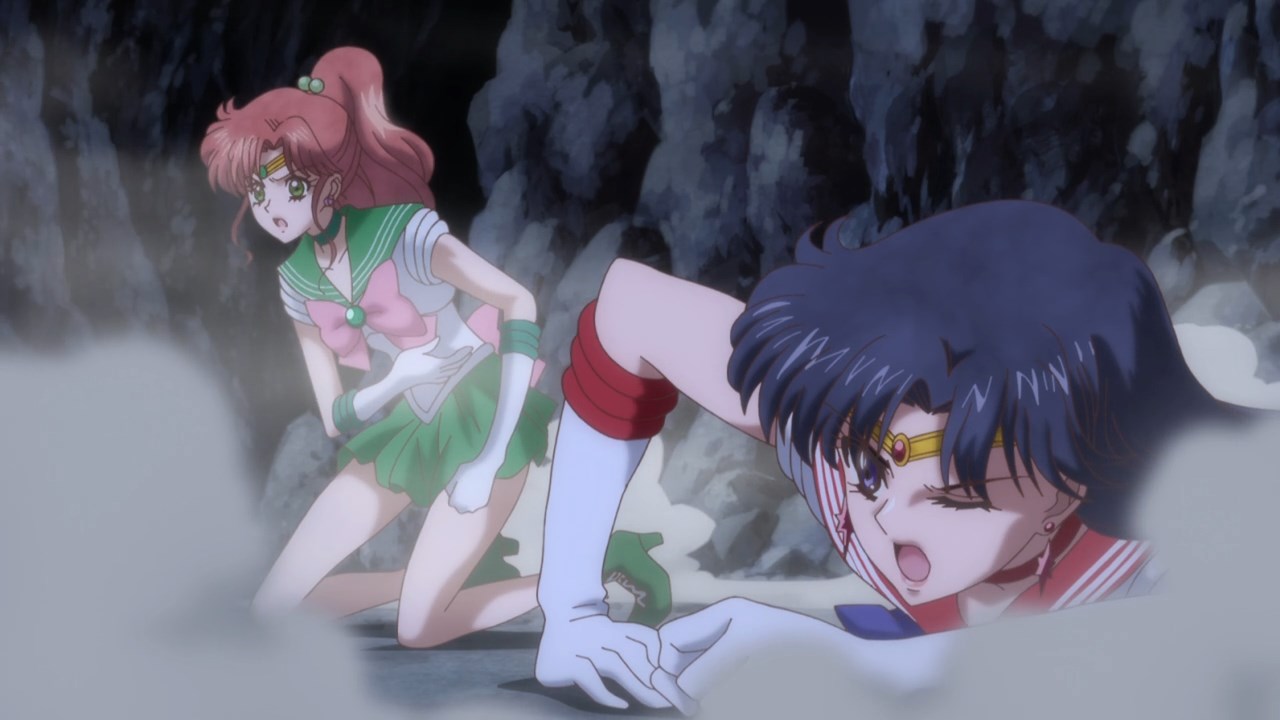 They changed this next one from "wiping" them out to "disintegrate" them.